Investor Webinar
SELFA Diagnostic POC Technology
A Patented Revolutionary new point of care technology.
This webinar is by invitation only and for accredited investors.
View Recorded Webinar

We are pleased to be presenting a revolutionary medical diagnostics company, SELFA, Inc.
SELFA is poised to revolutionize point-of-care (POC) molecular diagnostics with a semiconductor-based platform. We will be generating a greater volume of molecular testing data, at drastically lower cost-per-test, using an instrument designed for a Clinic or  doctor's office!
SELFA: Semiconductor Electronic Label Free Assay
Molecular diagnostics has seen great advances over the past couple of decades, but the fundamentals remain the same. Target molecules are still labeled, and labels still detected with optical methods like fluorescence. At SELFA, we have eliminated the need for labels and optical instruments, and instead detect and measure the target molecules' intrinsic electrical propertiesusing semiconductor chips. The output-signal in a SELFA device is electric current signature, whose readout is far simpler, faster, cheaper, and more scalable.
Benefits
By employing SELFA detection technology instead of fluorescent-based technology, a point of care (POC) detection platform reaps many benefits:
Multi-Patient Capability (high throughput)
High Multiplexing Capability (unconstrained panels)
Higher Sensitivity Detection vs. Fluorescence
Lower Test Kit Cost
Lower Analyzer Cost
More Compact Analyzer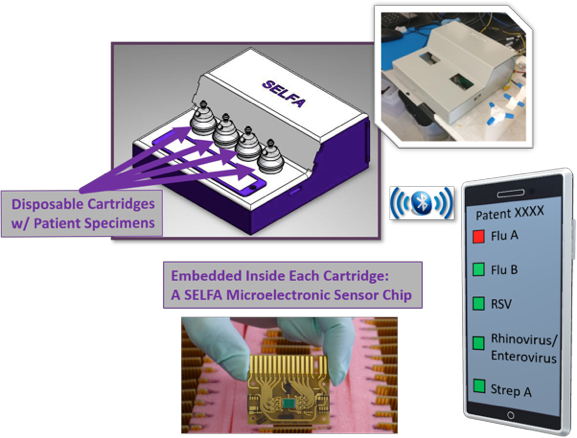 First Product Panel: POC Multiplexed Respiratory Panel on our own SELFA Platform
Rapid <20 mins
CLIA-waived (read: simple enough to use by untrained staff)
Multiplex 5 pathogens in one test: Flu A, Flu B, Strep A, Rhinovirus/Enterovirus, RSV
Reads 4 patient tests simultaneously, so will not limit patient turnover in clinics (as current Rapid Molecular Tests do)
Improved Sensitivity compared to market-leading fluorescent-based rapid antigen tests
SELFA, Inc. at a glance
Paid in Capital (as of 3Q 2018): $1.4M in convertible notes funded by group of MDs.
Also $1.7M NIH Grant (non-dilutive)
5 full-time employees
Exclusive world-wide technology license from University of California
Patents granted in US, China, Japan—-EU, Canada, Korea, Australia pending
Development Contract Revenue:

$400k for 2018 milestone-based, with further $1.5M each for 2019 and 2020.
Upcoming Milestones
2019: Develop Respiratory Assay Panel
2020: Cardiac Panel Development; Respiratory Assay Panel Product Launch (Flu A, Flu B, Strep A, Rhino/Enterovirus, RSV);
2021: Cardiac Panel Launch (high sensitivity cTnI, H-FABP)
Beyond: Opportunistic Targets (e.g. UTI, cancer markers, environmental, military, veterinary applications)
Why We Believe in SELFA's Microelectronic Approach
SELFA tests are very low-cost because SELFA chips are basically integrated circuits and are made at very low cost.
Each SELFA chip powers a highly multiplexed test, which justifies a large reimbursement rate for clinics that use our platform.
SELFA's lower COGS and higher reimbursement mean more profit for clinics.
With better patient outcomes and a more economical platform, SELFA has all the cards stacked in its favor.
POC PCR is prohibitively costly for clinics to adopt


Fluorescent Immunoassays have too many false negatives
Long Term Vision: Big Healthcare Data
By lowering financial barriers to POC testing with improved technology, SELFA boosts POC testing at retail clinics, pharmacy clinics, urgent care centers, and doctor's offices.  After earning the trust of doctors, we enter the consumer market and offer at-home tests. A vast amount of nearly real-time molecular data will be generated on the SELFA platform. This data can be intersected with patient reported symptoms and information in their digital health app, such as any medications the patient may be taking. It will reveal entirely new insights into how and where infections spread, how medicines affect patients, and unimaginably more possibilities. Such data will be of immense value to the scientific community and the pharmaceutical and healthcare industries.  This diagnostic data will be more valuable that other digital health data because it will help track accurate diagnosis and outcomes.
This webinar is informational and presented by the team live.
The Webinar is scheduled:

Jan 23 Wed 12:30 PST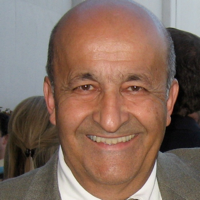 Ira Deyhimy CEO
Ira is Co-founder WaveConnex (now Keyssa), a semiconductor-based communication technology licensed from the University of California, also investor and contributor to "Nitres", another University of California startup, acquired by (Nasdaq: CREE). Co-founder Vitesse semiconductor Corp. pioneer in fiber-optic technology, grew to $20B market cap, (Nasdaq: "VTSS")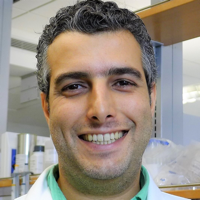 Kaveh Shoorideh, PhD
Kaveh is the director of technology and received his Ph.D. in Electrical Engineering from UCLA in December 2015 In the lab of Professor Chi-On Chui, became an expert in the development and optimization of semiconductor biosensor devices and was the driver in the development of the underlying technology that underpins the SELFA platform.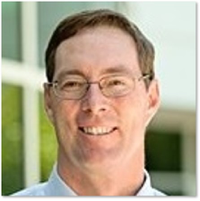 Michael Dugan, MD / Advisor
Michael is president of MCDXI is a professional medical group practice engaged in helping and advising biotech start-ups and other health care organizations that are developing or evaluating novel diagnostic tests. Long term advisor to SELFA, Inc.
University of Arizona College of Medicine, Tucson AZ, M.D., 1988.
Yale-New Haven Hospital, New Haven, CT
Yale University School of Medicine, Department of Pathology
Disclaimer:
Webinars on this platform are for educational purposes only.  This is not a solicitation to sell securities.  We are not broker dealers and the information is presented by the executive staff of the company being highlighted.