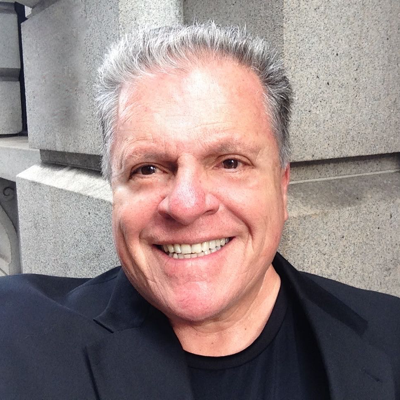 Jose Bolaños MD
A Silicon Valley veteran and Stanford trained physician who is active as a investor and advisor to innovative healthcare companies. He is an innovator and advocate for better healthcare for all. Â He is currently the CEO of Nimbus-T focused on secure healthcare identity and has patented technology changing healthcare today.
Dr. Bolaños was born in El Salvador and came to the United States at a very early age.  His education started at USC as a biomedical engineer, then UC Irvine where he obtained his BS in biology.  He then went on to medical school at UC Davis.  He spent one year in Springfield Massachusetts doing his internship in Internal Medicine at Baystate Medical Center.  He then went on to Stanford Medical Center to complete his residency in Obstetrics and Gynecology.

During his career he delivered over 5,000 babies, performed thousands of surgeries and help couples with infertility with great success.  While at UC Davis, he conducted research on cryopreservation of human sperm and in collaboration with the Veterinary School.
He has been a gynecologic surgeon during his years in practice and was adept at hysteroscopy, ultrasound, laparoscopy and advanced surgical techniques in treating endometriosis and many complex conditions.
Since 2009 been an investor and advisor to innovative healthcare startups in Silicon Valley.  First as a member of Keiretsu Forum and later as the Founder of Venture-Med Angel group.
Process
There are so many things that you need to know as you start a new company or grow your company.  We have over 20 years experience in the healthcare field and over 10 years helping startups with advise and funding.  
Startups Contact US
SELFA is poised to revolutionize point-of-care (POC) molecular diagnostics with a semiconductor-based platform. We will be generating a greater volume of molecular testing data, at drastically lower cost-per-test, using an instrument designed for a Doctor's Office!
The O-pel is an infrared resection system which utilizes properties of the targeted tissue to elicit a pressure response within the tissue itself. This novel energy approach superheats interstitial water at a highly controlled depth and volume to initiate an instantaneous phase change and create a high-pressure event within the targeted tissues.
VIZI is a technology-enabled system-of-care that provides clinical, operational, and financial integration to delegated risk providers focused on enhancing medical home performance under alternative payment models.
Monj Health is a revolutionary midstage company that has created a breakthrough approach to managing chronic illness through healthy food. Monj is partnering with physicians and hospitals to help change lives. Health and natural foods really do bring the best ingredients in the form of nutrients to help your body grow healthier.
Our Nimbus-Key system delivers a new solution that creates a secure layer of protection and we then begin linking your other healthcare and insurance identities.  This linking provides better access to your health and insurance data.  In addition, we are connecting our system to the Blockchain to provide ownership and transaction visibility on the distributed ledger.  Your identity to protect your information.

Nickolas Webb | CEO | Best Selling Author |
Strategist | Professor | Top Keynote Speaker
I've spent the last 25 years in virtually all areas of innovation and new product development throughout the entire healthcare ecosystem. Jose's keen insights on the trajectory of technology and healthcare give him a unique and special understanding of what technologies will thrive and what technologies will fail. His understanding of the intersection between the economy and innovation puts him in a league of his own. I'm looking forward to continuing the opportunity to work with him across many projects.

Matt Bell | Software Engineer at Optum 360
Jose is a pioneer in medical related technologies and has worked in different sectors of the Healthcare industry. In my dealings as a business associate I have found Jose to be a very reliable and knowledgeable resource in the field Healthcare. I believe Jose would be a great acquisition to any Healthcare relate project with his experience as a physician and and his technical abilities.

Steven Swernofsky Esq | Los Altos Law | Managing Director
Jose was instrumental in advising a startup company that was seeking funding from an angel investment group we are both members of. His expertise in the field, combined with his knowledge of the startup world, were invaluable to the company. The company was successful, which is the sincerest tribute to this skills.

Georgette Silver | Healthcare Sales Professional
Jose is a top rate clinician and administrator. He is extremely organized and detail oriented. His patients feel very comfortable in his practice and his colleagues look to him for leadership. He is very creative and thinks outside the box. A true gentleman and scholar.

Eric Drew | Founder | Chairman of WeHeal.org
Jose Bolanos has been a driven, far sighted entrepreneurial thinker that is always riding the wave of new technology and innovation to make a difference through his work
Jose Bolanos MD / josebolanosmd photographer / josebolanosmdphotographer josebolanosmd floral-artwork  josebolanosmdfloral-artwork / Stanford Alumnus / mugs / canvas / collectible artwork
#jose #Bolanos #MD / #josebolanosmd #photographer / #josebolanosmdphotographer #josebolanosmd #floral-artwork  #josebolanosmdfloral-artwork #Stanford #Alumnus #josebolanosstandford #mugs #canvas #collectibleartwork