Photo credit: Abscent84, Getty Images
Alpha Health, a startup looking to automate billing and reimbursement, raised $20 million in funding. The San Francisco-based company is developing revenue cycle management software to automate complex tasks, by capturing current workflows and then using that information to train machine learning models.
CEO and Co-Founder Malinka Walaliyadde, a former partner at Andreesen Horowitz, said the goal was to reduce financial complexity in reimbursement.
"Complexity in medical reimbursement drives up hidden costs that we all pay; both in terms of dollars spent, and in the erosion of trust by the American public that our healthcare system can serve them well," he said in a news release. "Alpha Health will be a powerful force for restoring trust in healthcare, by bringing together the best of people, data and technology to address financial complexity in the U.S. healthcare system."
The startup, founded two years ago, names Sacramento-based Sutter Health as one of its clients.
Andreessen Horowitz led the $20 million funding round, with participation by Costanoa Ventures and Jim Momtazee, former head of healthcare investing for KKR & Co. Andreesen Horowitz also led a previous, $5 million seed round in the company, bringing the total amount invested to $25 million.
Here are some other biopharma and healthcare technology startups that raised funding this week:
Cue Health
Amount: $100 million
Headquarters: San Diego
Cue Health, a company making a connected testing device, raised $100 million in funding. The San Diego-based startup received an Emergency Use Authorization from the FDA for its molecular point-of-care Covid-19 test. The company also plans to submit an at-home test for influenza A and B for FDA clearance. Decheng Capital, Foresite Capital, Madrone Capital Partners, Johnson & Johnson Innovation and ACME Capital participated in the series C round.
PatientPing
Amount: $60 million
Headquarters: Boston
PatientPing pulls in admissions, transfer and discharge data from 1,000 hospitals and more than 5,000 post-acute care facilities. The Boston-based company raised a $60 million series C round, led by Andreessen Horowitz, F-Prime Capital, GV and Transformation Capital. With the new funding, PatientPing plans to expand its network and its analytics capabilities.
CereVasc
Amount: $43.9 million
Headquarters: Boston
CereVasc is developing minimally invasive treatments for patients with hydrocephalus, or the buildup of fluid in cavities deep within the brain. The startup has developed a minimally invasive cerebrospinal fluid shunt, intended to avoid the invasive surgeries currently associated with treatment.
The startup raised $43.9 million in series A funding, led by the Perceptive Xontogeny Venture (PXV) Fund and ATON Partners, LLC. It plans to use the capital to support the first clinical trial of its system, which is expected to begin enrollment in the second half of 2020.
Kyruus:
Amount: $30 million
Headquarters: Boston
Kyruus, a company that develops provider search and scheduling solutions, raised $30 million in funding from private equity firm Francisco Partners. The Boston-based startup plans to use the new investment to expand its platform to more health systems and providers. With the new investment, Francisco Partners Co-President Ezra Perlman will join Kyruus' board of directors.
NFlection Therapeutics
Amount: $20 million
Headquarters: Wayne, Pennsylvania
NFlection Therapeutics began clinical trials of its lead project, a topically applied gel to mitigate Neurofibromatosis Type-1, a rare disease characterized by the growth of benign nerve tumors. There are currently no treatments available for this condition.
The study will evaluate three concentrations of this treatment, called NFX-179 Gel. NFlection will enroll 48 patients in the double-blind randomized, controlled trial. The company raised a $20 million series A funding round with investment from venBio Partners and F-Prime Capital.
Binah.ai
Amount: $13M
Headquarters: Tel Aviv
Tel Aviv-based startup Binah.ai says it can measure a number of vital signs just from viewing a person's face, including heart rate, respiration levels and stress. The startup taps users' smartphone cameras as a health monitoring tool.
Maverick Ventures Israel led a $13.5 million investment round into the company. Esplanade Ventures, Sompo International, GiTV and IAngels also participated in the funding round.
Conversa Heath
Amount: $12 million
Headquarters: Portland
Conversa Health's chatbot not only helps triage patients, but it can also be used to monitor patients with chronic conditions or after they are discharged from the hospital. The startup raised a $12 million series B round led by Builders VC and Northwell Health. The company also named a new CEO in Murray Brozinsky, with co-founder West Shell III becoming executive chairman.
CareAcademy
Amount: $9.5 million
Headquarters: Boston
CareAcademy, a startup that provides online training for home care and home health workers, raised $9.5 million in funding. More than 110,000 caregivers have already used its platform, and the startup hopes to train 1 million home care workers by 2023. The Impact America Fund led the $9.5 million funding round.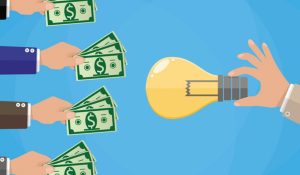 Source: Funding roundup: Billing automation startup Alpha Health raises $20M